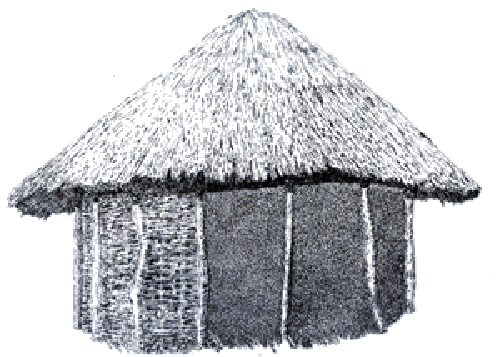 Malawi Vernacular Architecture
Documentation for Preservation
Kambewa, Mulanje (48).JPG
Kambewa, Mulanje (47).JPG
Kambewa, Mulanje (59).JPG
| Kambewa, Mulanje (58).JPG | Kambewa, Mulanje (57).JPG |
| --- | --- |
| Kambewa, Mulanje (56).JPG | Kambewa, Mulanje (55).JPG |
| Kambewa, Mulanje (46).JPG | Kambewa, Mulanje (45).JPG |
| Kambewa, Mulanje (49).JPG | Kambewa, Mulanje (50).JPG |
| Kambewa, Mulanje (51).JPG | Kambewa, Mulanje (52).JPG |
| Kambewa, Mulanje (53).JPG | Kambewa, Mulanje (54).JPG |
Kambewa, Mulanje (4).JPG
Kambewa, Mulanje (6).JPG
Kambewa, Mulanje (7).JPG
Kambewa, Mulanje (15).JPG
Kambewa, Mulanje (20).JPG
Kambewa, Mulanje (23).JPG
Kambewa, Mulanje (24).JPG
Kambewa, Mulanje (43).JPG
Kambewa, Mulanje (3).JPG

Kambewa, Mulanje (5).JPG

Kambewa, Mulanje (8).JPG

Kambewa, Mulanje (9).JPG

Kambewa, Mulanje (10).JPG

Kambewa, Mulanje (11).JPG

Kambewa, Mulanje (12).JPG

Kambewa, Mulanje (13).JPG

Kambewa, Mulanje (14).JPG

Kambewa, Mulanje (16).JPG

Kambewa, Mulanje (17).JPG

Kambewa, Mulanje (18).JPG

Kambewa, Mulanje (19).JPG

Kambewa, Mulanje (21).JPG

Kambewa, Mulanje (22).JPG

Kambewa, Mulanje (25).JPG

Kambewa, Mulanje (26).JPG

Kambewa, Mulanje (27).JPG

Kambewa, Mulanje (28).JPG

Kambewa, Mulanje (29).JPG

Kambewa, Mulanje (30).JPG

Kambewa, Mulanje (31).JPG

Kambewa, Mulanje (32).JPG

Kambewa, Mulanje (37).JPG

Kambewa, Mulanje (38).JPG

Kambewa, Mulanje (40).JPG

Kambewa, Mulanje (41).JPG

Kambewa, Mulanje (42).JPG

Kambewa, Mulanje (44).JPG
Chisutu, Mulanje (21).JPG
Chisutu, Mulanje (23).JPG
Chisutu, Mulanje (25).JPG
Chisutu, Mulanje (26).JPG
Chisutu, Mulanje (33).JPG
Chisutu, Mulanje (46).JPG
Chisutu, Mulanje (49).JPG
Chisutu, Mulanje (50).JPG
Chisutu, Mulanje (51).JPG
Chisutu, Mulanje (66).JPG
Chisutu, Mulanje (67).JPG
Chisutu, Mulanje (73).JPG
Chisutu, Mulanje (76).JPG
Chisutu, Mulanje (79).JPG
Chisutu, Mulanje (1).JPG

Chisutu, Mulanje (22).JPG

Chisutu, Mulanje (24).JPG

Chisutu, Mulanje (27).JPG

Chisutu, Mulanje (28).JPG

Chisutu, Mulanje (29).JPG

Chisutu, Mulanje (30).JPG

Chisutu, Mulanje (31).JPG

Chisutu, Mulanje (32).JPG

Chisutu, Mulanje (34).JPG

Chisutu, Mulanje (35).JPG

Chisutu, Mulanje (36).JPG

Chisutu, Mulanje (37).JPG

Chisutu, Mulanje (38).JPG

Chisutu, Mulanje (39).JPG

Chisutu, Mulanje (40).JPG

Chisutu, Mulanje (41).JPG

Chisutu, Mulanje (42).JPG

Chisutu, Mulanje (44).JPG

Chisutu, Mulanje (45).JPG

Chisutu, Mulanje (47).JPG

Chisutu, Mulanje (48).JPG

Chisutu, Mulanje (52).JPG

Chisutu, Mulanje (53).JPG

Chisutu, Mulanje (54).JPG

Chisutu, Mulanje (55).JPG

Chisutu, Mulanje (56).JPG

Chisutu, Mulanje (57).JPG

Chisutu, Mulanje (58).JPG

Chisutu, Mulanje (59).JPG

Chisutu, Mulanje (60).JPG

Chisutu, Mulanje (63).JPG

Chisutu, Mulanje (64).JPG

Chisutu, Mulanje (65).JPG

Chisutu, Mulanje (68).JPG

Chisutu, Mulanje (69).JPG

Chisutu, Mulanje (70).JPG

Chisutu, Mulanje (71).JPG

Chisutu, Mulanje (72).JPG

Chisutu, Mulanje (74).JPG

Chisutu, Mulanje (75).JPG

Chisutu, Mulanje (77).JPG

Chisutu, Mulanje (78).JPG

Chisutu, Mulanje (80).JPG

Chisutu, Mulanje (81).JPG
Chisutu, Mulanje (1).JPG
Chisutu, Mulanje (5).JPG
Chisutu, Mulanje (11).JPG
Chisutu, Mulanje (18).JPG
Chisutu, Mulanje (20).JPG
Chisutu, Mulanje (2).JPG

Chisutu, Mulanje (3).JPG

Chisutu, Mulanje (4).JPG

Chisutu, Mulanje (6).JPG

Chisutu, Mulanje (7).JPG

Chisutu, Mulanje (8).JPG

Chisutu, Mulanje (9).JPG

Chisutu, Mulanje (10).JPG

Chisutu, Mulanje (12).JPG

Chisutu, Mulanje (13).JPG

Chisutu, Mulanje (14).JPG

Chisutu, Mulanje (15).JPG

Chisutu, Mulanje (16).JPG

Chisutu, Mulanje (17).JPG

Chisutu, Mulanje (19).JPG

Chisutu, Mulanje (21).JPG

Chisutu, Mulanje (22).JPG
Ntchete, Mulanje (3).JPG
Ntchete, Mulanje (9).JPG
Ntchete, Mulanje (12).JPG
| Ntchete, Mulanje (1).JPG | Ntchete, Mulanje (2).JPG |
| --- | --- |
| Ntchete, Mulanje (3).JPG | Ntchete, Mulanje (4).JPG |
| Ntchete, Mulanje (5).JPG | Ntchete, Mulanje (6).JPG |
| Ntchete, Mulanje (7).JPG | Ntchete, Mulanje (8).JPG |
| Ntchete, Mulanje (10).JPG | Ntchete, Mulanje (11).JPG |
| Ntchete, Mulanje (13).JPG | Ntchete, Mulanje (14).JPG |
| Ntchete, Mulanje (16).JPG | Ntchete, Mulanje (15).JPG |
| Ntchete, Mulanje (17).JPG | Ntchete, Mulanje (18).JPG |
| Ntchete, Mulanje (19).JPG | Ntchete, Mulanje (20).JPG |
| Ntchete, Mulanje (21).JPG | Ntchete, Mulanje (22).JPG |
| Ntchete, Mulanje (23).JPG | Ntchete, Mulanje (24).JPG |
Mwanga, Mulanje (5).JPG
Mwanga, Mulanje (6).JPG
Mwanga, Mulanje (10).JPG
Mwanga, Mulanje (11).JPG
Mwanga, Mulanje (16).JPG
Mwanga, Mulanje (19).JPG
Mwanga, Mulanje (1).JPG

Mwanga, Mulanje (2).JPG

Mwanga, Mulanje (3).JPG

Mwanga, Mulanje (4).JPG

Mwanga, Mulanje (7).JPG

Mwanga, Mulanje (8).JPG

Mwanga, Mulanje (9).JPG

Mwanga, Mulanje (12).JPG

Mwanga, Mulanje (13).JPG

Mwanga, Mulanje (14).JPG

Mwanga, Mulanje (15).JPG

Mwanga, Mulanje (17).JPG

Mwanga, Mulanje (18).JPG

Mwanga, Mulanje (20).JPG

Mwanga, Mulanje (21).JPG
Kambewa village:
This compound was a series of structures belonging to one family. The first few pictures are of the roof line of the head family's home. Behind it a courtyard is formed with another home and a kitchen/ storage/ toilet structure. Further into the compound is a man building another home with a newly constructed one next to it awaiting to be roofed.
Mwanga village:
This home sits at the base of Mt. Mulanje. It is a vernacular version of a style seen all around the country called "treaqua" which means 3 parts. It is a style built on economy with the central section being constructed first and when feasible, the two wings are added. One of the distinct features is the unique buttresses on the front porch which is copied on this vernacular version.
Chisutu village:
A new structure was being built using burnt brick and wood/ large reeds for the roof structures. Since wood could not be afforded for the entire roof structure, a wood support is placed with 2 reed supports in between.
Kambewa village:
This structure was severely damaged in a massive flood that occurred five years ago. The back wall is cracking and in danger of collapsing. The owner is attempting to replace the damaged section.
Nithete village:
This structure was constructed of burnt brick and has a significant front porch. The rafters are blue gum and the cross members are reeds. Not all houses have wood frames for doors and windows. Glass will be used if it can be afforded. The thatch has been collected and stored.
Chisutu village:
This kiln is an average size, some were larger and many were smaller. After the bricks are molded, they are laid out to dry a little. The bricks are then stacked with the required openings which wood is then placed and set on fire. When the flames have caught, the openings are then sealed with bricks to burn till all the wood is finished. The purpose is to burn the bricks which make them stronger.
This homestead had numerous family members living there and therefore has many structures.
This kitchen has three parts, a semi enclosed area for the fire, an enclosed storage and an exposed storage.
Blue gum pole as main roof beam.
Constructing a wall using burnt bricks and mud.
Decorative brick pattern on the porch.
The porch has an unique element, a flared column that has no structural advantage, it is just decoration.
Burnt brick home at the base of Mt. Mulange.
Verandah wrapping around the entire home. Roof structure supported by poles embedded into the verandah.
Underside of roof structure on the verandah.
Roof structure being supported on burnt brick walls.
Blue gum pole used as roof beams that will be sawn down.
Thatch laid out on top of a roof. A wood pole supports the roof structure.
Front porch constructed of burnt bricks with three large columns.
A kiln, formed by stacking bricks with openings to place wood. The openings will be sealed off.
Wood being burned in the opening to "burn" the bricks.
Bricks that formed in molds will be stacked into kilns and fired.
Main ridge beam supporting wood roof poles.
Wood roof poles resting on a wood beam on the wall.
Roof structure supported by burnt brick walls.
Download all the pictures from Mulanje district on my Flickr gallery.