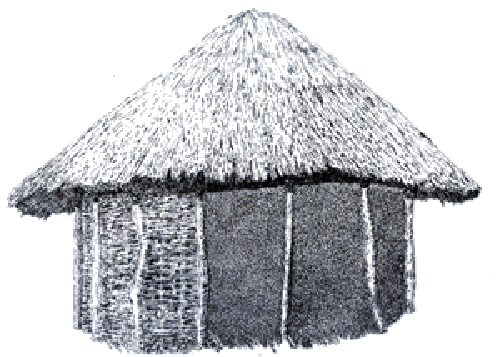 Malawi Vernacular Architecture
Documentation for Preservation
Plastic seems like an unlikely material to include in vernacular architecture. The truth is that almost every vernacular structure has a layer of plastic on the roof. The main reason that they would not have the plastic is that they cannot afford it.
Plastic is sold in rolls and people just buy what is needed.
These men are attempting to connect the plastic to the roof structure. The reeds are the next layer to go on and would hold the plastic down. The wind proved to be too much and they postponed this task to a less windy day.