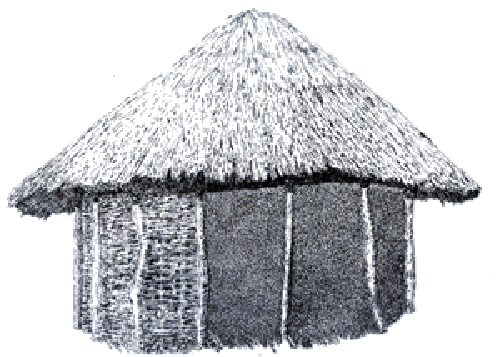 Malawi Vernacular Architecture
Documentation for Preservation
Chapita, Mwanza (4).JPG
Chapita, Mwanza (6).JPG
Chapita, Mwanza (7).JPG
Chapita, Mwanza (13).JPG
Chapita, Mwanza (14).JPG
Chapita, Mwanza (18).JPG
Chapita, Mwanza (20).JPG
Chapita, Mwanza (25).JPG
Chapita, Mwanza (26).JPG
Chapita, Mwanza (33).JPG
| Chapita, Mwanza (1).JPG | Chapita, Mwanza (2).JPG |
| --- | --- |
| Chapita, Mwanza (3).JPG | Chapita, Mwanza (5).JPG |
| Chapita, Mwanza (8).JPG | Chapita, Mwanza (9).JPG |
| Chapita, Mwanza (10).JPG | Chapita, Mwanza (11).JPG |
| Chapita, Mwanza (12).JPG | Chapita, Mwanza (15).JPG |
| Chapita, Mwanza (16).JPG | Chapita, Mwanza (17).JPG |
| Chapita, Mwanza (19).JPG | Chapita, Mwanza (21).JPG |
| Chapita, Mwanza (22).JPG | Chapita, Mwanza (23).JPG |
| Chapita, Mwanza (24).JPG | Chapita, Mwanza (27).JPG |
| Chapita, Mwanza (28).JPG | Chapita, Mwanza (29).JPG |
| Chapita, Mwanza (30).JPG | Chapita, Mwanza (31).JPG |
| Chapita, Mwanza (32).JPG | Chapita, Mwanza (34).JPG |
| Chapita, Mwanza (35).JPG | Chapita, Mwanza (36).JPG |
| Chapita, Mwanza (37).JPG | Chapita, Mwanza (38).JPG |
| Chapita, Mwanza (39).JPG | Chapita, Mwanza (40).JPG |
| Chapita, Mwanza (41).JPG | Chapita, Mwanza (42).JPG |
Chasesa, Mwanza (3).JPG
Chasesa, Mwanza (6).JPG
Chasesa, Mwanza (8).JPG
Chasesa, Mwanza (9).JPG
Chasesa, Mwanza (11).JPG
Chasesa, Mwanza (14).JPG
Chasesa, Mwanza (15).JPG
Chasesa, Mwanza (18).JPG
Chasesa, Mwanza (20).JPG
Chasesa, Mwanza (23).JPG
Chasesa, Mwanza (25).JPG
Chasesa, Mwanza (30).JPG
| Chasesa, Mwanza (1).JPG | Chasesa, Mwanza (2).JPG |
| --- | --- |
| Chasesa, Mwanza (4).JPG | Chasesa, Mwanza (5).JPG |
| Chasesa, Mwanza (7).JPG | Chasesa, Mwanza (10).JPG |
| Chasesa, Mwanza (12).JPG | Chasesa, Mwanza (13).JPG |
| Chasesa, Mwanza (16).JPG | Chasesa, Mwanza (17).JPG |
| Chasesa, Mwanza (19).JPG | Chasesa, Mwanza (21).JPG |
| Chasesa, Mwanza (22).JPG | Chasesa, Mwanza (24).JPG |
| Chasesa, Mwanza (26).JPG | Chasesa, Mwanza (27).JPG |
| Chasesa, Mwanza (28).JPG | Chasesa, Mwanza (29).JPG |
| Chasesa, Mwanza (31).JPG | Chasesa, Mwanza (32).JPG |
Chasesa village:
This compound was situated with other compounds to create a small village. The main home had a verandah on all 4 sides with the poles built into the verandah. The white plaster was gathered from a near by river. The compounds are separated by placement of structures and trees and hedges.
Chapita village:
This compound has many different structures. The main house has a side entrance off of a small porch. The windows have been sealed up, yet leaving small openings. Other structures are a goat and chicken pen, an outdoor kitchen and toilet. A new house was being constructed with burnt brick and a roof with bamboo poles and reeds being applied, tied down with bark.
A verandah wraps around the entire home. The verandah is raised on a platform and the roof is supported by poles all around the verandah.
Kitchen constructed with burnt bricks. It is completely enclosed but smoke is released at gaps on the top of the walls.
Many latrines are constructed with thatch and are not covered.
Homesteads in this village are separated for privacy with placement of structures and the use of nature.
This home is constructed from burnt bricks and only the front is plastered.
Close up of the construction of a goat pen. The walls of the pen are supported by vertical poles and the floor is supported by smaller thicker poles.
View from inside a home being built. The roof structure is up and thatch is currentle being laid out.
Bark is peeled off a tree and soaked in water to make it softer. These are then torn into strips and used as straps to tie poles together.
Download all the pictures from Mwanza district on my Flickr gallery.