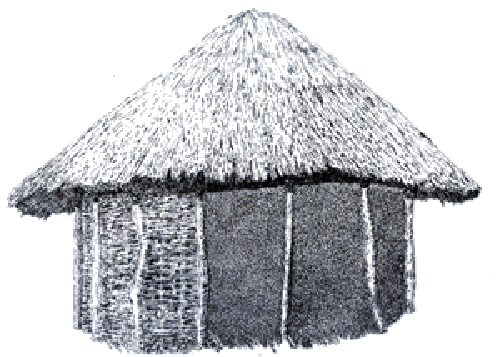 Malawi Vernacular Architecture
Documentation for Preservation
Nyoroka, Nzimba (3).JPG
Nyoroka, Nzimba (4).JPG
Nyoroka, Nzimba (5).JPG
Nyoroka, Nzimba (7).JPG
Nyoroka, Nzimba (11).JPG
Nyoroka, Nzimba (17).JPG
Nyoroka, Nzimba (19).JPG
Nyoroka, Nzimba (23).JPG
Nyoroka, Nzimba (25).JPG
Nyoroka, Nzimba (32).JPG
Nyoroka, Nzimba (33).JPG
Nyoroka, Nzimba (34).JPG
Nyoroka, Nzimba (1).JPG

Nyoroka, Nzimba (2).JPG

Nyoroka, Nzimba (6).JPG

Nyoroka, Nzimba (8).JPG

Nyoroka, Nzimba (9).JPG

Nyoroka, Nzimba (10).JPG

Nyoroka, Nzimba (12).JPG

Nyoroka, Nzimba (13).JPG

Nyoroka, Nzimba (14).JPG

Nyoroka, Nzimba (15).JPG

Nyoroka, Nzimba (16).JPG

Nyoroka, Nzimba (18).JPG

Nyoroka, Nzimba (20).JPG

Nyoroka, Nzimba (21).JPG

Nyoroka, Nzimba (22).JPG

Nyoroka, Nzimba (24).JPG

Nyoroka, Nzimba (26).JPG

Nyoroka, Nzimba (27).JPG

Nyoroka, Nzimba (28).JPG

Nyoroka, Nzimba (29).JPG

Nyoroka, Nzimba (30).JPG

Nyoroka, Nzimba (31).JPG

Nyoroka, Nzimba (35).JPG
Mzikuwola, Nzimba (4).JPG
Mzikuwola, Nzimba (5).JPG
Mzikuwola, Nzimba (15).JPG
Mzikuwola, Nzimba (16).JPG
Mzikuwola, Nzimba (17).JPG
Mzikuwola, Nzimba (18).JPG
Mzikuwola, Nzimba (21).JPG
Mzikuwola, Nzimba (22).JPG
Mzikuwola, Nzimba (23).JPG
Mzikuwola, Nzimba (24).JPG
Mzikuwola, Nzimba (30).JPG
Mzikuwola, Nzimba (1).JPG

Mzikuwola, Nzimba (2).JPG

Mzikuwola, Nzimba (3).JPG

Mzikuwola, Nzimba (6).JPG

Mzikuwola, Nzimba (7).JPG

Mzikuwola, Nzimba (8).JPG

Mzikuwola, Nzimba (9).JPG

Mzikuwola, Nzimba (10).JPG

Mzikuwola, Nzimba (11).JPG

Mzikuwola, Nzimba (12).JPG

Mzikuwola, Nzimba (13).JPG

Mzikuwola, Nzimba (14).JPG

Mzikuwola, Nzimba (19).JPG

Mzikuwola, Nzimba (20).JPG

Mzikuwola, Nzimba (25).JPG

Mzikuwola, Nzimba (26).JPG

Mzikuwola, Nzimba (27).JPG

Mzikuwola, Nzimba (28).JPG

Mzikuwola, Nzimba (29).JPG
Mwantothera, Nzimba (5).JPG
Mwantothera, Nzimba (6).JPG
Mwantothera, Nzimba (7).JPG
Mwantothera, Nzimba (13).JPG
Mwantothera, Nzimba (16).JPG
Mwantothera, Nzimba (17).JPG
Mwantothera, Nzimba (20).JPG
Mwantothera, Nzimba (23).JPG
Mwantothera, Nzimba (25).JPG
Mwantothera, Nzimba (26).JPG
Mwantothera, Nzimba (27).JPG
Mwantothera, Nzimba (28).JPG
Mwantothera, Nzimba (29).JPG
Mwantothera, Nzimba (31).JPG
Mwantothera, Nzimba (33).JPG
Mwantothera, Nzimba (34).JPG
Mwantothera, Nzimba (36).JPG
Mwantothera, Nzimba (39).JPG
Mwantothera, Nzimba (40).JPG
Mwantothera, Nzimba (43).JPG
Mwantothera, Nzimba (44).JPG
Mwantothera, Nzimba (45).JPG
Mwantothera, Nzimba (49).JPG
Mwantothera, Nzimba (52).JPG
Mwantothera, Nzimba (55).JPG
Mwantothera, Nzimba (57).JPG
| Mwantothera, Nzimba (3).JPG | Mwantothera, Nzimba (2).JPG |
| --- | --- |
| Mwantothera, Nzimba (4).JPG | Mwantothera, Nzimba (6).JPG |
| Mwantothera, Nzimba (8).JPG | Mwantothera, Nzimba (9).JPG |
| Mwantothera, Nzimba (10).JPG | Mwantothera, Nzimba (11).JPG |
| Mwantothera, Nzimba (12).JPG | Mwantothera, Nzimba (14).JPG |
| Mwantothera, Nzimba (15).JPG | Mwantothera, Nzimba (18).JPG |
| Mwantothera, Nzimba (19).JPG | Mwantothera, Nzimba (21).JPG |
| Mwantothera, Nzimba (22).JPG | Mwantothera, Nzimba (24).JPG |
| Mwantothera, Nzimba (30).JPG | Mwantothera, Nzimba (32).JPG |
| Mwantothera, Nzimba (35).JPG | Mwantothera, Nzimba (37).JPG |
| Mwantothera, Nzimba (38).JPG | Mwantothera, Nzimba (41).JPG |
| Mwantothera, Nzimba (42).JPG | Mwantothera, Nzimba (46).JPG |
| Mwantothera, Nzimba (47).JPG | Mwantothera, Nzimba (48).JPG |
| Mwantothera, Nzimba (50).JPG | Mwantothera, Nzimba (51).JPG |
| Mwantothera, Nzimba (53).JPG | Mwantothera, Nzimba (54).JPG |
| Mwantothera, Nzimba (56).JPG | Mwantothera, Nzimba (58).JPG |
Gausi, Nzimba (3).JPG
Gausi, Nzimba (5).JPG
Gausi, Nzimba (8).JPG
Gausi, Nzimba (10).JPG
Gausi, Nzimba (16).JPG
Gausi, Nzimba (18).JPG
Gausi, Nzimba (19).JPG
Gausi, Nzimba (21).JPG
Gausi, Nzimba (28).JPG
Gausi, Nzimba (30).JPG
Gausi, Nzimba (34).JPG
Gausi, Nzimba (1).JPG

Gausi, Nzimba (2).JPG

Gausi, Nzimba (4).JPG

Gausi, Nzimba (6).JPG

Gausi, Nzimba (7).JPG

Gausi, Nzimba (9).JPG

Gausi, Nzimba (11).JPG

Gausi, Nzimba (12).JPG

Gausi, Nzimba (13).JPG

Gausi, Nzimba (14).JPG

Gausi, Nzimba (15).JPG

Gausi, Nzimba (17).JPG

Gausi, Nzimba (20).JPG

Gausi, Nzimba (22).JPG

Gausi, Nzimba (23).JPG

Gausi, Nzimba (24).JPG

Gausi, Nzimba (25).JPG

Gausi, Nzimba (26).JPG

Gausi, Nzimba (27).JPG

Gausi, Nzimba (29).JPG

Gausi, Nzimba (31).JPG

Gausi, Nzimba (32).JPG

Gausi, Nzimba (33).JPG
Chisi, Nzimba (24).JPG
Chisi, Nzimba (31).JPG
Chisi, Nzimba (33).JPG
Chisi, Nzimba (35).JPG
Chisi, Nzimba (36).JPG
Chisi, Nzimba (38).JPG
Chisi, Nzimba (22).JPG

Chisi, Nzimba (23).JPG

Chisi, Nzimba (25).JPG

Chisi, Nzimba (26).JPG

Chisi, Nzimba (27).JPG

Chisi, Nzimba (28).JPG

Chisi, Nzimba (29).JPG

Chisi, Nzimba (30).JPG

Chisi, Nzimba (32).JPG

Chisi, Nzimba (34).JPG

Chisi, Nzimba (37).JPG
Chisi, Nzimba (8).JPG
Chisi, Nzimba (9).JPG
Chisi, Nzimba (10).JPG
Chisi, Nzimba (11).JPG
Chisi, Nzimba (13).JPG
Chisi, Nzimba (14).JPG
Chisi, Nzimba (16).JPG
Chisi, Nzimba (17).JPG
Chisi, Nzimba (18).JPG
Chisi, Nzimba (19).JPG
Chisi, Nzimba (20).JPG
Chisi, Nzimba (21).JPG
Chisi, Nzimba (1).JPG

Chisi, Nzimba (2).JPG

Chisi, Nzimba (3).JPG

Chisi, Nzimba (4).JPG

Chisi, Nzimba (5).JPG

Chisi, Nzimba (6).JPG

Chisi, Nzimba (7).JPG

Chisi, Nzimba (12).JPG

Chisi, Nzimba (15).JPG
Chilongo, Nzimba (8).JPG
Chilongo, Nzimba (9).JPG
Chilongo, Nzimba (10).JPG
Chilongo, Nzimba (22).JPG
Chilongo, Nzimba (26).JPG
Chilongo, Nzimba (28).JPG
Chilongo, Nzimba (29).JPG
Chilongo, Nzimba (1).JPG

Chilongo, Nzimba (2).JPG

Chilongo, Nzimba (3).JPG

Chilongo, Nzimba (4).JPG

Chilongo, Nzimba (5).JPG

Chilongo, Nzimba (6).JPG

Chilongo, Nzimba (7).JPG

Chilongo, Nzimba (11).JPG

Chilongo, Nzimba (12).JPG

Chilongo, Nzimba (13).JPG

Chilongo, Nzimba (14).JPG

Chilongo, Nzimba (15).JPG

Chilongo, Nzimba (16).JPG

Chilongo, Nzimba (17).JPG

Chilongo, Nzimba (18).JPG

Chilongo, Nzimba (19).JPG

Chilongo, Nzimba (20).JPG

Chilongo, Nzimba (21).JPG

Chilongo, Nzimba (23).JPG

Chilongo, Nzimba (24).JPG

Chilongo, Nzimba (25).JPG

Chilongo, Nzimba (27).JPG

Chilongo, Nzimba (30).JPG
Chilambo, Nzimba (3).JPG
Chilambo, Nzimba (5).JPG
Chilambo, Nzimba (6).JPG
Chilambo, Nzimba (13).JPG
Chilambo, Nzimba (16).JPG
Chilambo, Nzimba (19).JPG
Chilambo, Nzimba (21).JPG
Chilambo, Nzimba (23).JPG
Chilambo, Nzimba (25).JPG
Chilambo, Nzimba (28).JPG
Chilambo, Nzimba (30).JPG
Chilambo, Nzimba (40).JPG
Chilambo, Nzimba (1).JPG

Chilambo, Nzimba (2).JPG

Chilambo, Nzimba (4).JPG

Chilambo, Nzimba (7).JPG

Chilambo, Nzimba (8).JPG

Chilambo, Nzimba (9).JPG

Chilambo, Nzimba (10).JPG

Chilambo, Nzimba (11).JPG

Chilambo, Nzimba (12).JPG

Chilambo, Nzimba (15).JPG

Chilambo, Nzimba (17).JPG

Chilambo, Nzimba (18).JPG

Chilambo, Nzimba (20).JPG

Chilambo, Nzimba (22).JPG

Chilambo, Nzimba (24).JPG

Chilambo, Nzimba (26).JPG

Chilambo, Nzimba (27).JPG

Chilambo, Nzimba (29).JPG

Chilambo, Nzimba (31).JPG

Chilambo, Nzimba (32).JPG

Chilambo, Nzimba (33).JPG

Chilambo, Nzimba (34).JPG

Chilambo, Nzimba (35).JPG

Chilambo, Nzimba (36).JPG

Chilambo, Nzimba (37).JPG

Chilambo, Nzimba (38).JPG

Chilambo, Nzimba (39).JPG

Chilambo, Nzimba (41).JPG

Chilambo, Nzimba (42).JPG

Chilambo, Nzimba (43).JPG

Chilambo, Nzimba (44).JPG
Chilambo village:
This homestead has a couple of structures that are small and have verandahs on the front with no wood supports.
Chilongo village:
A home built out of burnt brick. There is a sitting platform all around the structure. Bricks under the front window are done so for decoration.
Chisi village:
This woman is plastering her house.
Chisi village:
This woman was painting a decorative base on her kitchen.
Gausi village:
House costructed with burnt brick and has a continuos small verandah that goes all around the home.
Mwantothera village:
This home has a verndah that goes around the entire structure.
Mzikuwola village:
This man was constructing the roof structure on his home.
Nyoroka village:
Rectangular stucture built with burnt bricks and has a verandah on the front of it.
The side of the house has an inside area for bathing. Note the drain at the verandah.
.
This home has no front porch or verandah, just a base to sit on.
Kitchen walls are made with reeds and has a thatched roof.
.
Roof poles over verandah do not have to be straight to work.
A support pole is supported by bricks on top of the wall.
.
Roof overhang on the side of a house.
Kitchen has a covered outdoor area to cook in.
Woman plastering a wall by hand.
.
Wall being plastered, this task is done once a year.
Woman plastering a wall by hand.
.
Woman is painting a decorative band on the base of the structure.
Decoration painted on the base of the wall.
.
Structure having a base that wraps around all four walls. It is constructed for sitting.
Close up of a grainery with weaved reeds and wood support on the sides.
The thatch on this roof was three times as thick as any other structure in a homestead.
.
Large wood poles are used to support the roof over the verandah.
Small grainery that has a curvature at the top.
.
Kitchen with a very thick thatched roof.
Strip of bark taken from a tree. Will be used to connect poles together.
.
Tying down the roof poles with bark.
Reed window with a unique shape.
.
View of a side of a kichen constructed with a frame of wood and reeds and plastered over.
Download all the pictures from Mzimba district on my Flickr gallery.